Clinical Supervision for MFT Trainees and Associates
Clinical Supervision for MFT Trainees and Associates
I approach clinical supervision from an experiential-humanistic perspective. I emphasize ethics, integrity and empathy while encouraging exploration of multiple perspectives and interventions on clinical dilemmas. I address the needs of the therapist associate, while also tracking the progress of the client. I offer a gentle, safe and supportive environment resulting in growth and a deepening in the therapeutic work. I build strong alliances with supervisees to facilitate personal and professional development.
Contact me today for your free consultation.
I can help you attain the personal growth you truly desire.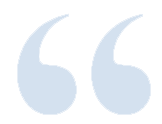 We shall not cease from exploration - and the end of all our exploring - will be to arrive where we started - and know the place for the first time.
- T.S. Eliot