Play Therapy
Play therapy is child therapy. Unlike adult psychotherapy, the treatment of childhood emotional, nervous and behavioral problems is conducted in the natural language of the child:
P l a y – P l a y – P l a y
Children are active problem solvers and learn about their world, themselves and others through play. My office is full of carefully chosen toys and games designed to assist your child in the therapeutic process.
Specific behaviors helped through play therapy include:
Anger and aggression
Somatic complaints
Withdrawn and inhibited behavior
Anxiety
Negative school performance is turned into love of and appreciation of learning
Positive outcomes of play therapy include:
Increase in self-esteem & self reliance
Positive & healthy expressions of anger
Healthy expressions of feelings
Positive decision making skills
Contact me today for your free consultation.
I can help you attain the personal growth you truly desire.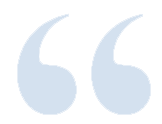 We shall not cease from exploration - and the end of all our exploring - will be to arrive where we started - and know the place for the first time.
- T.S. Eliot