Couples Therapy
My work with couples is primarily informed from an Emotionally Focused Therapy (EFT) model. Emotionally Focused Therapy (EFT), founded by Dr. Sue Johnson draws on attachment theory as a new way of understanding adult love relationships. EFT focuses on the emotional experience of each person in the relationship and the pattern of communication between them. From an EFT perspective distress in the relationship is organized around the loss of a secure emotional connection.
As each partner tries to cope with the loss of connection a negative cycle develops. EFT aims to first, identify, map and stop the negative cycle, second, to assist each partner in identifying the emotions behind the perceived issues and problems and third, to assist each partner in communicating their needs in order to achieve compassion, empathy and understanding.
EFT is a proven model with the highest success rates for achieving a loving and long lasting bond. EFT is acknowledged by the APA (American Psychological Association) as having valid research supporting its effectiveness.
Contact me today for your free consultation.
I can help you attain the personal growth you truly desire.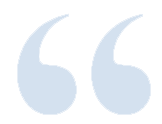 We shall not cease from exploration - and the end of all our exploring - will be to arrive where we started - and know the place for the first time.
- T.S. Eliot