Therapy For Individuals and Families
Teenagers
One of the most challenging and often tumultuous relationships we have in life is the one with our teenagers. It is a major life transition and can be troublesome for all engaged and involved with the teenager. Because of my knowledge of the emotional processes of teenagers I am frequently called upon to work with those involved in the teenager's life – parents, caregivers, family, siblings, school, peers, coaches – who are one way or another affected by the teenager. Unattended Teenage Angst can lead to acting out behaviors, defiance, moodiness and general feelings of unhappiness. I speak "teen" and can help your teen learn positive self expression. I can help you understand the language of your teen.
 Dear Teenager,
Being a teen is hard work. There are school pressures, peer pressures, and home pressures to name a few. Your body is changing in ways that you may or may not like or even understand. Your emotions are up and down and all around. Moody and angry one minute, playful, loving and tearful the next. Questions about sex and sexual orientation may be on your mind. You may have thoughts about suicide or you may be engaging in self harming behaviors. I can help you negotiate the often turbulent waters of your feelings and inner thoughts. I can be an island for you in the rough teenage seas. Together we can find ways to calm and clear your muddy waters.
Individual Therapy
I offer a safe and supportive environment for individuals to explore issues such as: anxiety, depression, life transitions, launching, conflict, lack of connection, loneliness and emotional regulation.
Family Therapy
Through the use of play, communication skills, and nature I can assist your family in developing a stronger and deeper connection. I will assist you in gaining an understanding of the role conflict plays in the family dynamics as well as providing you with concrete conflict resolution tools.
Contact me today for your free consultation.
I can help you attain the personal growth you truly desire.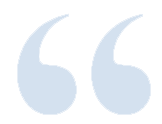 We shall not cease from exploration - and the end of all our exploring - will be to arrive where we started - and know the place for the first time.
- T.S. Eliot