Parent Skills Training
If you are having difficulty setting limits and consequences with your child or teen I can assist you in developing a concrete plan that is both unique to your child's needs as well as your parenting style. I can assist you in understanding the ups and downs of your child's day and can guide you along the path of positive communication with your child. I can offer specific interventions to use with your child that will enhance the quality and enjoyment of your time spent together.
Contact me today for your free consultation.
I can help you attain the personal growth you truly desire.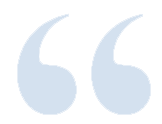 We shall not cease from exploration - and the end of all our exploring - will be to arrive where we started - and know the place for the first time.
- T.S. Eliot