Social Skills Group for Children
Social Skills Group for Children
A small group for your child to interact and practice using their skills learned in counseling. A great way for your child to work on negotiating skills, conflict resolution, self esteem, and creativity. Your child will have the opportunity to practice collaborative play while building and developing friendship skills.
Contact me today for your free consultation.
I can help you attain the personal growth you truly desire.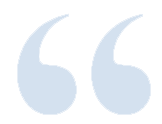 We shall not cease from exploration - and the end of all our exploring - will be to arrive where we started - and know the place for the first time.
- T.S. Eliot